I bought the rouge in 33E which is one of their more popular colours @ SGD 29. I have no idea how much it retails for in SG, but I was simply in a "spending mood" that day.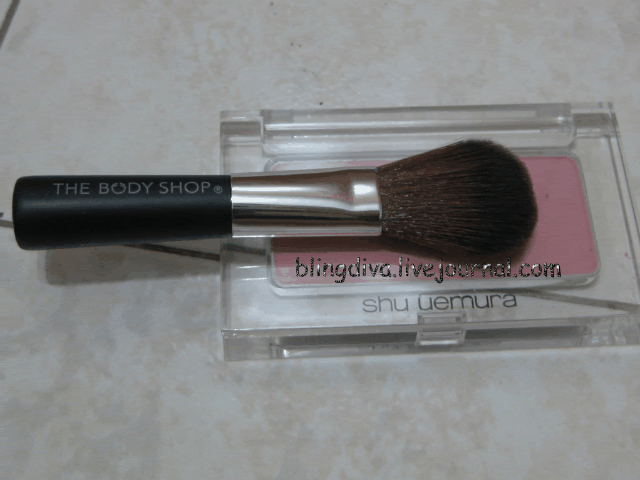 I was quite disappointed that no brush in included. Huh? Apparently their eyeshadows don't include brushes as well. That's umm... pretty troublesome isn't it? Luckily the Bodyshop travel sized brush set I bought included a blusher brush, and the size is a perfect fit.
The colour is very subtle. It doesn't have the shimmer like my favourite Shiseido PN range of blushers, but it does give off a very natural healthy glow. Not one of my favourite blushers though.
I heard that Shu Uemura is cheaper in HK. I've not owned any Shu products other than my eyelash curler, so I was keen to try out some of their much raved about blushes!